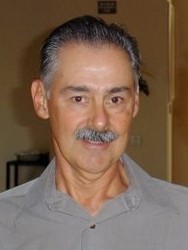 Emergency Coordinator
Paul Horner W4ISZ
11971 SW Crestwood Circle
Port St. Lucie, FL 34987
 nomadbus@gmail.comw4isz@outlook.com 772-345-0595 (Home)609-384-7110 (Cell) 
I am originally from New Jersey and attended both Salem Community College and Rutgers University there. My background and experience is in the field of civil engineering.
After college, I worked for the Cumberland County Engineering Department as an assistant engineer and traffic analyst. I then took a position with the City of Vineland as a senior engineer in the municipal engineering department and finally ended my career as superintendent of the Vineland Municipal Water/Sewer Utility when I retired in 2002 and moved to Port Saint Lucie, Florida.
Although interested in amateur radio in high school, I did not pursue this hobby until after retirement and first became licensed in April, 2012. I upgraded to General Class the following month. I have been an active member of the St. Lucie County ARES and the Port Saint Lucie Amateur Radio Association since that time. I currently serve as President of the PSLARA with my term expiring in November, 2017.